Last season we also started renting scooters from a renowned Czech producer KOSTKA. We prepared a few tip for you about where to go on this special means of transport in the vicinity of Kristýna and the river Nisa.
One hour trip
For a short journey is possible to use the circle route around Kristýna with a short stop for refreshment by one of the kiosks. The alternative can be using the cycle path along the river Nisa to the Tripoint, from where you can go in the direction of the main road to Zittau. Then you will turn right, and when you reach the roundabout in front of Kristýna, just go through the car camp and you are back at our place.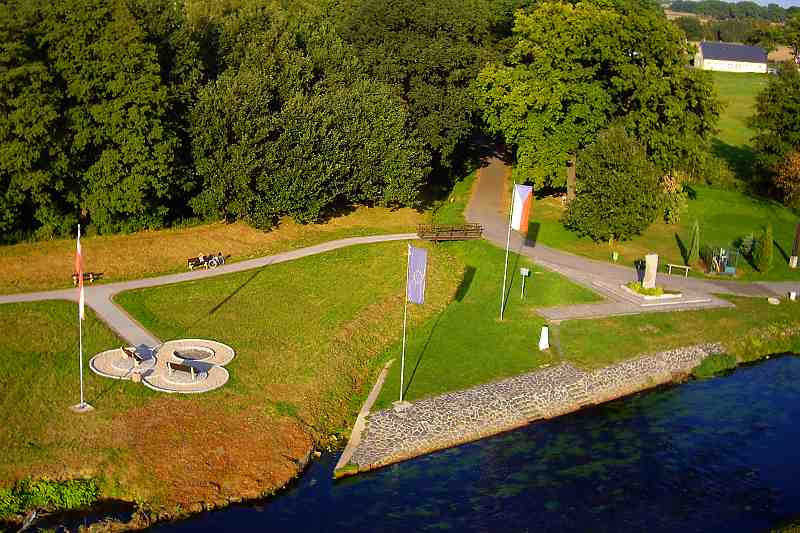 Half a day trip

If you want to enjoy the scooters for a longer time, you can rent them for half a day, which is 4,5 hour in the concrete (half of our opening hours). You can go to the direction of Hirschfelde for example, with a stop in the German town of Zittau for ice cream or similar refreshment. In Hirschfelde there is a very interesting sight – and old power plant, which is quite a monumental building.
One day trip

You can also rent scooters for a whole day or even more days and set off on a trip further from the camp. There are many flatlands in Poland, which are great for a proper scooter trip or you can try the cycle path Odra-Nisa, which is ideal for the scooters and on which you can explore the countryside of our Polish and German neighbors. The big advantage of renting the scooter for a whole day is that you don't need to hurry, you can enjoy the scooters all day long and you can stop for lunch or snack wherever you want to. In the section of the webpage where are mentioned the places of interest is possible to find information about the sights which are worth a visit on your journey.